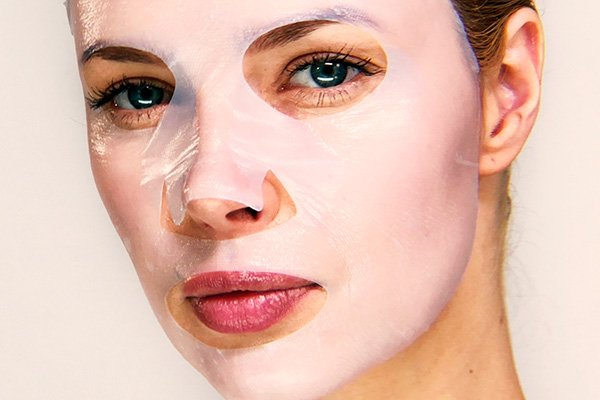 Your special day is on the horizon and the planning is well under way. You've found the perfect dress, your Pinterest is full to the brim with hair and make up ideas, now all that's left to do is ensure your skin is looking it's very best for when walking down the aisle.
The ideal time to begin your wedding skin prep isn't in the days or weeks leading up to the big day. It's months. Six months, in fact. "Anyone looking to revamp their skin care routine should remember that time is a key factor to bear in mind," says Cult Concierge expert Natalie. "Steer clear of making any major changes if it's less than six months before the big day. Any new formulation will not only need time to get to work, but you also need to let your complexion acclimatise."
"Introducing too much too close to your wedding day could simply overwhelm your skin and possibly lead to a sensitised skin barrier. Take it slow, give yourself time and really reap the benefits of all your hard work."
With that in mind, here's the ultimate guide to getting the best bridal skin care for the big day according to the experts at Cult Beauty… Don't worry you can thank us after your nuptials.
WHAT PRE WEDDING SKIN PREP SHOULD YOU CARRY OUT
START BY HEALING YOUR GUT
Glowing skin starts with your gut health.  We know how hard it is in the lead up to your wedding, what with all the occasions to overindulge on food and drink. But its these that can contribute to breakouts, excess sebum production and overall stressed skin. Having a balance of a healthy diet inclusive of a variety of vegetables, pre and probiotics, fermented foods, teamed with plenty of water and the right supplements to keep your gut's microbiome happy is key.  Remember what goes into your body is just as important as any beauty products you're relying on for a radiant complexion!
SHOP ALL GUT HEALTH SUPPLEMENTS >>>
EXFOLIATE REGULARLY
Exfoliate, exfoliate, exfoliate! While it may not be visible to the naked eye, dead skin cells will leave your complexion looking dull and lackluster! There are two different types of exfoliant; chemical and physical and whilst both are great, it's best to use a chemical exfoliator such as an AHA or BHA two to three times a week in the evening to maintain a luminous glow. For blemish-prone complexions, aim for a formula inclusive that include salicylic acid to break down the oils congesting your pores. For deeper skin tones opt for a more gentle solutions such as lactic acid as these are less likely to cause hyperpigmentation. And most importantly, always ensure that you use sunscreens daily to prevent undoing your hard work.
TRY FACIAL MASSAGES
There are many tools and tricks to give yourself an amazing face massage at home to boost your skin as well as give you the time to de-stress from all the wedding prep! Hurrah!! Facial massage is a great way to boost the lymphatic system and circulation to help give your face a glow, whilst also sculpting and toning.  A Gua Sha, facial rollers and electrical skin care devices are all fantastic tools to incorporate into your routine. Just bear in mind that consistency is *key* to achieving your desired results and be sure to use the correct oils, serums or conductive gels with your chosen tool.
USE AN LED FACE MASK
We've all seen the image of Victoria Beckham with that scary looking LED mask sitting in bed right? These amazing sci-fiesque tools are the perfect answer to reducing fine lines, breakouts, and pigmentation, leaving your skin plumper, brighter, smoother and firmer by harnessing the power of light therapy at varying wavelengths. Depending on the device and your preferred treatment, all you need is three to twenty minutes a day to boost your skin health, if you don't have time for professional facials then this is a great alternative you can use at home.
GET YOUR BEAUTY SLEEP
We all know sleep is vital to keep us alive, but it improves our skin and mental energy too. During the night whilst you sleep your skin works overtime with your circadian rhythm to revive, rejuvenate, and repair itself. To help boost the process why not try an overnight serum that will help give you a radiant complexion. For a restful night's slumber, try adding a pillow mist, sleep drops or eye mask into your evening routine to help you drift off to the land of nod.
STAY HYDRATED
Our bodies are 80% water, so it is one of the most important glow enhancing ingredients for your skin. If you're dehydrated, this will almost always reflect negatively on your skin, leaving you looking dull and tired. It's recommended that you drink at least 2 litres of water a day to flush out toxins from the body and to keep your skin hydrated, but you can boost this further by adding a supplementary electrolyte to your thirst-quenching drink.
CLEANSE TWICE A DAY
Cleansing the skin removes all the dirt, makeup, impurities, and sunscreen so that the skin can repair itself in the best way possible. It's important to cleanse both morning and evening so that you can prepare your skin for the products that will follow. As well as removing make up and dirt on a nightly cleanse (ideally double), it's surprising how much bacteria builds on the skin when you sleep at night, so you need to cleanse it off in the morning too. If you dread the thought of splashing your face with water first thing, try opting for cleansing balm teamed with a bamboo cotton pad instead.
TAILOR YOUR ROUTINE
There may be specific areas of concern, such as hyperpigmentation or acne, that you want to target ahead of your special day. It's important to not add too much to your routine too soon, just add one active ingredient at a time, especially if you have sensitive skin and see if your skin can tolerate it without any irritation first. Get in touch with Cult Concierge who can build you a bespoke routine and give you advice on how to implement new ingredients into your routine while minimizing potential inflammation.
DESTRESS
It's easier said than done especially when you're planning the biggest day of your life but keeping stress to a minimum is key to a healthy complexion. If the stress rises so do your cortisol levels resulting in pesky spots, and you don't want that on your big day. Try anything that helps you to destress, from a walk in the fresh air to meditation or reading a book in between the wedding planning. A long hot soak, soothing bath oil blends, acupressure and adding CBD into your daily routine can all help to bring you back to your centre and help you relax.
But as always there's no one-size-fits-all approach to skin care, so Natalie has created the perfect bridal skin care routine for every skin type…

Wedding Skin Care Routine for Normal Skin: