Tired of taking time out of your busy schedule to head to a derms office? Me too. So, I was incredibly excited to get my hands on the *exclusive* Pro Facial Steamer Device, courtesy of pioneering practicing dermatologist, Dr. Dennis Gross. Powered by micro-steam technology, I wanted to road (read: skin) test this and figure out what the steamin' deal was and whether it's worth adding to your skin care routine… 
Ready, set-up and go!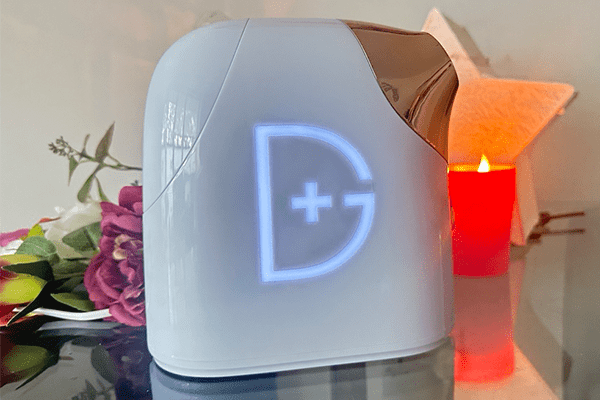 Being a busy working mum, taking time out for self-care hasn't been at the top of my priority list. So, I was most eager about dedicating the nine minutes for a steam session as 'me time'. I loved the entire ritual of getting everything ready – which isn't a big hoo-hah. All you need to do is fill the water tank and slot it in place. And, although it was easy,  I felt the entire ritual of getting the steamer set up really got me in the 'mood'. 
Next, there are two settings which you can choose from depending on your skin sensitivity. I went for the hotter steam setting and closed my eyes for bliss… What I love about this is that the steam comes out super fine and exactly where your face needs it — no maneuvering required — just sitting at a distance that's comfortable for you. The machine automatically turns off (with a delicate beep) once your spa-session is over. I did, however, turn it on to for a further nine minutes as I wasn't quite finished with me time (and my daughter needed a bath, I was not willing to participate in…)     
But what exactly are the benefits of using a steamer?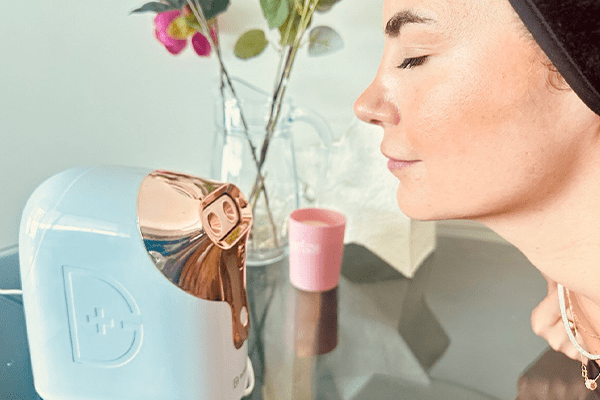 Dr. Dennis believes every facial should start with a steam to detox, balance and prep the skin. Why? Because steaming helps infuse the skin with hydration, decongest pores and allows for better exfoliation. Plus, it provides the perfect base for the rest of your skin care products, allowing them to sink deeper into your cells for maximum absorption.  
And honestly, I can attest to all the above. Having skin that's on the (much) drier side, I'm a sucker for thick, creamy and rich formulas to get my skin looking nourished. But, with the warmer weather I don't want to emulate a grease slick, so I tend to use lighter moisturisers and reapply throughout the day. Having used the Pro Facial Steamer Device in the evening followed by applying serum and a lighter moisturiser on top, I woke up to supple, soft and hydrated skin (which doesn't typically happen without layering on a thick moisturiser). My skin looked glowy and healthy, plus I'm sure with continued use the large pores on my forehead will start to minimise too! 
So, if you're a sucker for high-tech gadgets, at home facials and love to spoil yourself (and your skin), this steamer is for you! Compact, gorgeous, high-performing and easy to use, it's a device I'd definitely recommend.