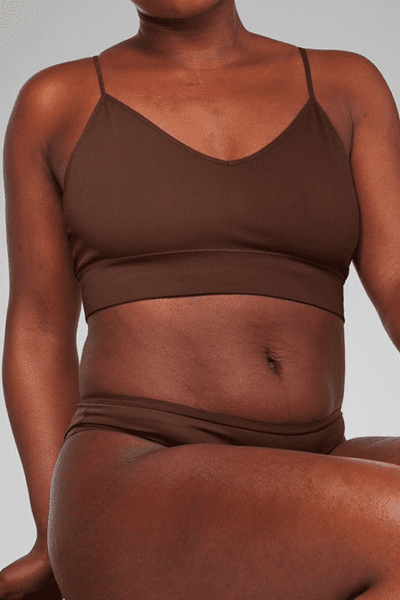 Mental Health UK have spoken to members of our community about their experiences with body image. Read on to learn about how social media and digitally altered images have negatively impacted their self-esteem — and what they believe needs to change…
Prisha's story: "My body image was never an issue until the rise of social media."
When social media started to take off, Prisha was soon interacting with fitness creators — following fitness instructors and 'wellness' influencers whose content inspired her to change her body. She spoke to us about how the constant exposure, and insidious pressure, to conform to an 'idealised' body type influenced her behaviour; compelling her to exercise in a regimented way to achieve a certain look. It was only by taking a step back from social media that she began to realise that what was online wasn't always reality.
"Problems with my body image didn't really affect me until I had reached my early to mid-twenties. Looking back, I'm convinced this was largely due to the rise in popularity of social media around this time, which made me much more conscious of the 'perfect body' and my need to reach a certain weight. I began to be extremely mindful of what I ate and was doing exercises every. single. day. I was already quite an athletic person, so at first it appeared to be normal for me, but it quickly tipped towards being incredibly strict and regimented: I would tell myself that I needed to exercise a certain amount each day, especially Monday to Friday.
"My fixation with online fitness creators grew — and so did my strict 'clean eating' habits. My family began to be aware of a shift and they voiced some concerns. I decided to take a step back from social media and try to assess the patterns of my behaviour. I felt better for doing so, and feel lucky that my family were there to intervene and help me recognise what could have easily become a bigger problem.
"I spent time on social media looking at the 'fitness girls' and somewhat aspiring to be like them." — Prisha
"Looking back, I think the exposure to social media and constantly comparing myself to other women influenced how I behaved. I'm not sure how much tweaking and editing of imagery was going on back then, but I'm sure it existed — I just didn't know it.
"I'd love to see a rise in unfiltered, unedited photos. Brands should also aim to use models of all ages, shapes, sizes, skin types and ethnicities. I have an eight-year-old niece and I already see how she is being sucked into the unrealistic online world — it's frightening! I think it would also help if people spoke up more about the issues they face and are honest about beauty enhancements and surgeries or 'tweakments' they undertake."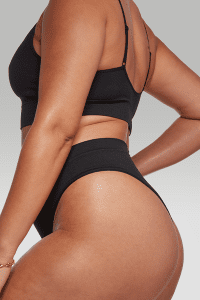 Daryl's story: "Social media made me feel worse about my body."
The first negative feels toward her appearance began when her body underwent changes during a life transition. She talked to us about how to recovered a healthier mindset by treating her body with kindness and reminding herself that what you see on social media shouldn't always be believed…
"I have felt insecure about my body at many different points throughout my life but I mainly experienced problems after I bought my first home with my partner. I gained weight and as my body began to change, the negative feelings grew to the point that I couldn't get dressed in front of the mirror — I could barely look at myself.
"After some time, I realised I needed to change how I was treating my body to feel better, inside and out. I started to do things I enjoyed, feeling fitter mentally and physically — but without giving up a few beers at the weekend, or a little bit of chocolate if I wanted it. I started to feel a lot more positive and was in a much happier, healthier place — and thankfully, my fiancé was there every step of the way.

"I couldn't even get dressed in front of the mirror as I could barely look at myself." — Daryl
"When I was feeling my worst, Instagram definitely made me feel worse about my body — far more profoundly than anything else did. I had to learn to shift my mindset into knowing that most of the bodies didn't actually look like they did in the photographs — they're almost always photoshopped! I'm also 5'3″, so learning to appreciate the differences between my petite body and other, taller frames really helped me to get some perspective. Whatever size or shape someone is, they're just as worthy!
"I also began to discover a healthier side of Instagram from body-positive creators who would showcase how weight sits differently on different sizes and frames — we're not designed to look the same and that's okay!
"I'd love to see more of a focus on health and diversity online, rather than what society says is traditionally 'beautiful'. I'm a naturally petite, a redhead and I have a genderless name — all characteristics for which I've been bullied at various life stages. We're all different and there needs to be more evidence of this online — I'd love to see greater representation for my fellow petites: our bodies are so different, but equally worthy as those who are 5'10"!"