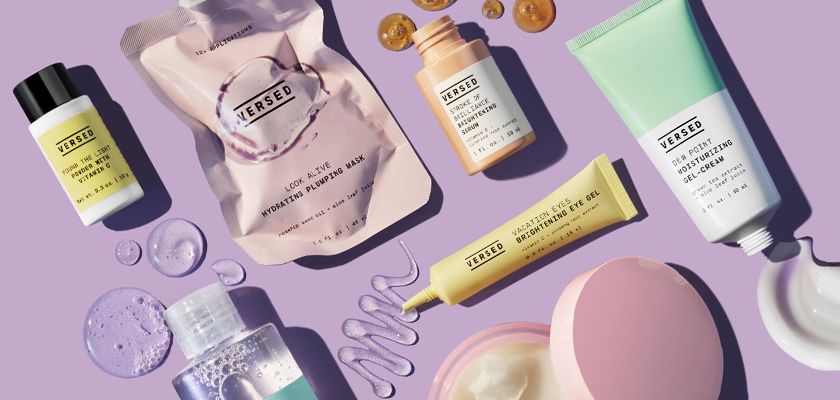 VERSED
WE REGRET WE CANNOT SHIP VERSED TO THE USA
A brand built around skin saviours, Versed fuses a host of results-driven hero ingredients with a loyal and well-informed beauty regime. The result? Prodcuts that perform for your skin, body and planet. A fan favourite across the world, Versed is ready to seriously step up your skin care regime with its leaping-bunny-approved line up that is just as effective for both you and the planet.
SHOP ALL VERSED
VERSED BESTSELLERS
added to your bag
Sorry, there seems to have been an error. Please try again.
Subtotal: ( items in your basket)
This order will earn status points
Quick Buy
Sorry, there seems to have been an error. Please try again.
DISCOVER VERSED SKIN CARE
Developed and inspired by the Who What Wear team and their community of over 16 million people,Versed was born out of a collaboration between consumers and industry insiders.With market researchshowing that customers were searching foraffordable but targeted formulas,the brandcreated a line-up of easy-to-usebuteffective products.With skin care pros and industry professionals fine-tuning and test-drivingtheseproducts,Versed was finally released to the public after 11 yearsof testing.

BESTSELLERS
Versed'smost popular beauty product isits bestselling Dew Point Moisturizing Gel Cream. With a light-as-airgel formula, it effectively replenishes lost moisture.With an ingredient list full of hydrating heroes like hyaluronic acid, aloe vera and antioxidant rich green tea,it's soothing,nourishingandprotective. No wonderit's a bestseller!The Press Restart Gentle Retinol Body Lotion is a limb-lovingessential that not only floods your body with a layer of hydration, but it works to smooth uneven texture,firm, andbrighten skin tone. Super lightweight, itdoesn'tweighskindown but leaves it silky,soft and superiorly moisturised.
LEAPING BUNNY APPROVED
With good-for-skin ingredients a pillarofVersed's ethos, they have been awarded a Leaping Bunny Approvedproof-point through ourthird-party verificationpartner —Provenance. Thismeans you can feel safe in the knowledge that Versed has beencertified and youknow exactly whatyou're using on your skin.