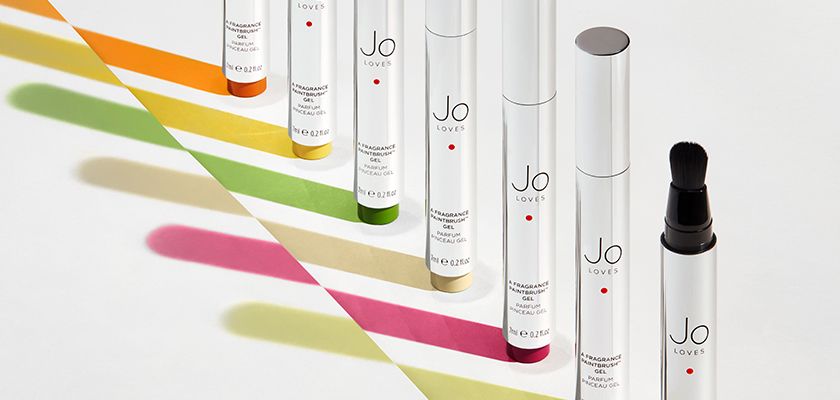 JO LOVES
WE NOW SHIP JO LOVES WORLDWIDE!

Renowned as the 'English scent maverick', Jo Malone CBE dreams up Jo Loves in a bid to reminisce the most memorable moments in life. An experience for all your senses, each fragrance is infused with reminiscent notes, then sealed with a symbol of integrity (we're talking about the iconic red dot, of course). From perfumes and body lotions to candles and diffusers, it's time to discover your new signature scent...
SHOP ALL
JO LOVES BESTSELLERS
added to your bag
Sorry, there seems to have been an error. Please try again.
Subtotal: ( items in your basket)
This order will earn status points
Quick Buy
Sorry, there seems to have been an error. Please try again.
DISCOVER JO LOVES
Jo Loves is primed to fill your senses with aromas that spark only the best memories. Evoking moments you never want to forget, each fragrance is fuses fresh notes ranging from green orange and coriander to white rose and lemon leaves. While the brand's unique blends instantly uplift and soothe, their covetable packaging act as the perfect addition to your home décor.
MEET THE FOUNDER:
Responsible for creating some of the world's most loved fragrances, Jo Malone CBE first fell in love with aromas while working as a facial therapist at her at-home skin clinic. After creating several scent products by hand, the creative discovered a love and talent for good smells. Word of her indulging potions spread, leading to the opening of her first brand Jo Malone London. In 1999, after gaining a global following, the founder decided to sell the business to Estée Lauder Companies but remained Creative Director until she left in 2006. Not ready to let go of her legacy just yet (phew), Jo Malone CBE continued to work on a secret project – which we now know as Jo Loves.
JO LOVES' SEAL OF APPROVAL:
Jo Loves' bottles are recognised worldwide. Why? Because they are all stamped with the founder's seal of integrity, symbolised by the red dot which is stamped across everything that bears the brand's name.