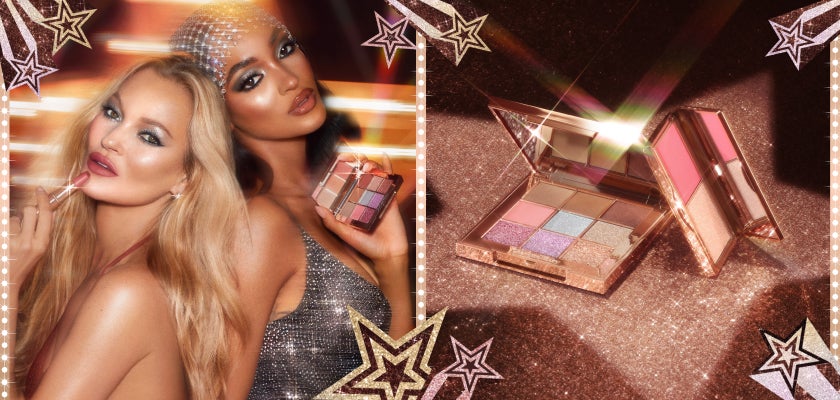 CHARLOTTE TILBURY
Step into the world of professional make up artistry with Charlotte Tilbury. Famed for gracing the faces of A-Listers including Bella Hadid and Kate Moss, Charlotte developed her eponymous brand by fusing Hollywood finishes with easy-to-use formulas. Bursting with magical make up and celestial skin care, the cult favourite collection is designed to effortlessly enhance your complexion.
SHOP ALL CHARLOTTE TILBURY
CHARLOTTE TILBURY BESTSELLERS
added to your bag
Sorry, there seems to have been an error. Please try again.
Subtotal: ( items in your basket)
This order will earn status points
Quick Buy
Sorry, there seems to have been an error. Please try again.
CHARLOTTE TILBURY: HOLLYWOOD FLAWLESS FILTER
Camouflaging every imperfection and blemish with light-as-air formulas that melt into your skin to replicate its texture but better, discover the secret behind top model flawlessness and the beautiful truth about Charlotte Tilbury products.
DISCOVER CHARLOTTE TILBURY
With a career spanning over 27 years, Charlotte Tilbury is regarded as one of the most influential make up artists of all time. Having worked her magic on some of the world's most famous faces — Kate Moss, Bella Hadid and Amal Clooney to name a few — she created her eponymous brand in 2013, after wowing models backstage with her iconic Magic Cream. With the concept of bringing make up wonders to professionals and newbies alike, the brand's products are easy to use and incredibly blendable, helping you go from 'desk to dusk to disco.' What's more, it has become such a British icon that Queen Elisabeth II awarded Charlotte an MBE in 2018 with the brand sponsoring the Platinum Jubilee. If it's good enough for the Queen...
HAVE YOU TRIED PILLOW TALK YET
A truly renowned range, the Pillow Talk collection is award-wining and world famous for a reason. With its delectable nudey-pink shade, it was created to flatter every skin tone making it the perfect hue for everyone. The collection initially began with the Matte Revolution Lipstick and Lip Liner, but has since grown to include the Luxury Palette, Airbrush Flawless Lip Blur, Blush Wands and more...
SCIENCE-POWERED SKIN CARE
Charlotte Tilbury understands that the perfect make up base starts with good skin care. With science-backed formulas powered by vitamin-rich ingredients, aloe vera, hyaluronic acid, rosehip oil and shea butter, the iconic collection has racked up more than 10 awards! From hard-working cleansers to the cult-classic Magic Cream, prepare to pamper your complexion for a smoother, tighter more luminous finish!