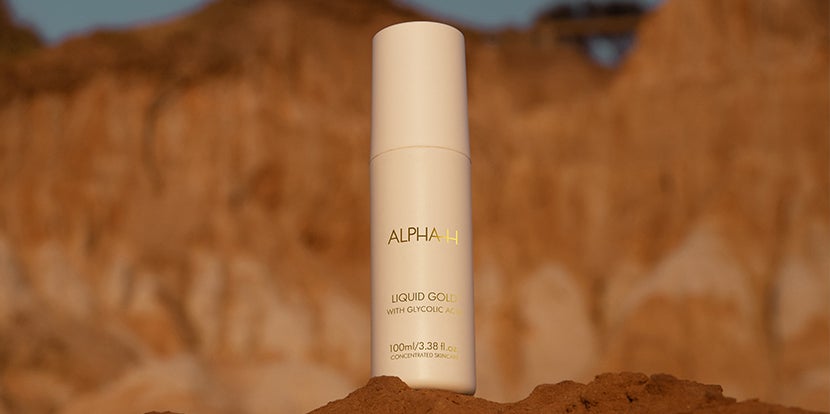 ALPHA-H
The Aussie solution for radiant skin, Alpha-H was founded by Michelle Doherty over two decades ago. Dreamt up in 1995 to solve the founder's personal skin care concerns, the brand uses acid-based formulas to balance your complexion, ramp up cell renewal and provoke clogged pores. With an extensive edit of Alpha-H moisturisers exfoliants, cleansers and serums, these problem-solving solutions uncover an all over glow by banishing dead skin and debris.

SHOP ALL ALPHA-H
ALPHA-H BESTSELLERS
added to your bag
Sorry, there seems to have been an error. Please try again.
Subtotal: ( items in your basket)
This order will earn status points
Quick Buy
Sorry, there seems to have been an error. Please try again.
DISCOVER ALPHA-H
Built with the mission to transform and dial up your skin's barrier, Alpha-H's skin care prides itself onits result-driven and radiant formulas. With over 25-years of experience under its skin (excuse the pun), the brand become a leading pioneer in promoting the benefits of accelerating acids. With each and every formula harnessing antioxidant-rich botanical, Alpha-H solves a full spectrum of skin concerns – we're talking everything from dullness and dryness to pigmentation and irritation.

ALPHA-H'S ACID AUTHORITY
Thanks to the cult status of Alpha-H's Liquid Gold collection,Glycolic Acid has become a staple for beauty enthusiasts across the globe. Powered by a selection of accelerating acids, the brand's skin care solutions combine optimal acid concentration with low pH levels to boost maximum bioavailability, delivery systems and overall efficacy.
THE THREE PILLARS OF SKIN HEALTH
Alpha-H's philosophy is based around its three pillars. Cleanse. Exfoliate. Protect. With each stage combating specific skin concerns, the process allows you to ramp up your skin health while targeting any beauty troubles.
Firstly, you need to ensure your skin is prepared and not stripped with the brand's cleansers. Powered by active ingredients, they work harder to wipe away dirt and debris by penetrating deeper into the skin. Next, to accelerate your complexion, the Alpha-H's signature exfoliators boots rejuvenation andradiance. Then, last, but by no means least, there's protection. Maintaining hydration while supporting your protective barrier, these essential products shield your skin from UV rays and other environmental aggressors.
THE ALPHA-H WOMAN
As a proud female-founded company, Alpha-H introduced the Alpha Women platform to celebrate and empower those who identify as women in the Alpha-H community…and beyond. With a team of 70% women-identifying employees, the brand is a prime example of how we can work together to make change.