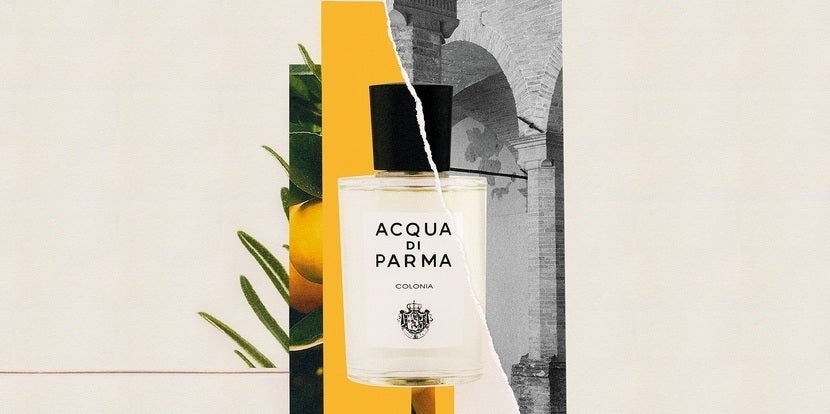 ACQUA DI PARMA
Synonymous with Italian savoir-faire, Acqua di Parma was born out of a vision to share its native's soul, style and sunshine. Founded in 1916, the brand pays homage to its province's artisanal craftmanship by handmaking everything from its iconic yellow boxes to locally growing its fragrances' fruits on the coast of the Reggio Calabria. Dreaming up world-renowned aromas, each signature scent encapsulates discreet luxury while whisking you away to the sultry streets of your favourite getaway.
SHOP NOW
ACQUA DI PARMA BESTSELLERS
added to your bag
Sorry, there seems to have been an error. Please try again.
Subtotal: ( items in your basket)
This order will earn status points
Quick Buy
Sorry, there seems to have been an error. Please try again.
DISCOVER ACQUA DI PARMA
Founded in 1916 by the baron Carlo Magnani, Acqua di Parma is renowned for its expert nose and luxury signature scents. Based in Parma, the brand pays homage to its motherland by sharing its iconic Italian flair with the rest of the world. Celebrating life's simple pleasures, its products pay emulate the Mediterranean modus vivendi through its fresh formulas and citrus notes.
THE FOUNDER'S STORY:
Founded by the heir to one of the oldest families in Parma, Acqua di Parma's story began on its cobbled streets of (you guessed it) Parma, in 1916. Experimenting with different notes as his pastime, Carlo Magnani created something different to the oppressive fragrance on the market at the time. Inspired by the sultry scenes of his motherland and the expressiveness of its population, this scent went onto become the brand's first and bestselling product. Yes, we're talking about Colonia, of course. For decades, Acqua di Parma Colonia remained a well-kept secret, available only in the shops of discreet tailors, who would spray it on their suits as a finishing touch. But, in the 50s it all began to change. Hollywood stars who were invited to Italy instantly were infatuated with the Acqua di Parma's perfume – with actors like Cary Grant and Audrey Hepburn becoming fans of its refined notes. The rest is as they say... History.
CRAFTED WITH ITALIAN CARE:
With Italian craftmanship at the heart of everything it does, Acqua di Parma believes that each and every product should be made slowly and by hand, so they develop a soul – and we couldn't agree more! While the iconic Cube Candle is made in Italy using high-quality wax and takes up to 24 hours to complete by hand, the brand's signature scents are infused with the purest of essential bergamot oil, which is obtained by cold crushing the fruits grown along the coast of the Reggio Calabria region.