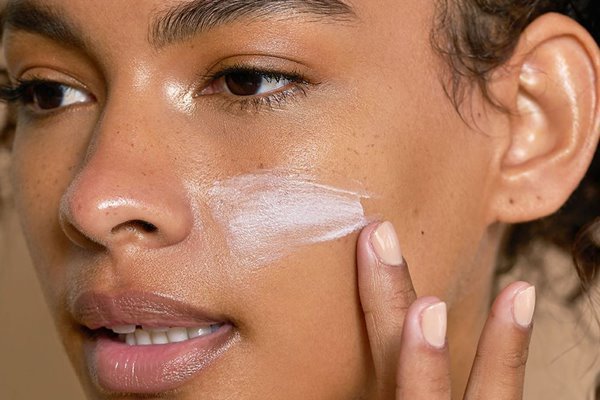 Whether you're new to skin care or a seasonal pro, there are three main steps every daily routine should consist off… Cleansing, toning and moisturising. And if you ask any dermatologist, they will probably tell you that the latter is one of the most important stages in your beauty regime. Why? Because the best face moisturisers don't just hydrate, they seal in other nutrients, provide protection, boost brightness, and banish blemishes – the list goes on… 
With that in mind, here at Cult Beauty we pay homage to the ultimate skin care saviour by shining the spotlight on everything you need to know about the best face moisturisers. Happy, healthy and hydrated complexion here we come!
WHAT IS A MOISTURISER
Moisturisers are designed to prevent the loss of water in the outermost layer of your skin. How? We're glad you asked. The dew-drenching formula helps to seal in moisture while acting as a protective barrier to prevent environmental damage from harming your complexion.  
WHAT ARE THE DIFFERENT TYPES OF MOISTURISERS
Choosing the right moisturiser and implementing it into your routine is crucial. But, how do you select the best moisturiser for your skin type? Firstly, it's important to know that there are four types of face moisturisers. Just like all your skin care, these formulas provide different results for different skin types. Read on to discover how to distinguish between them and uncover the best one for you. 
HOW DO FACE MOISTURISERS WORK
In short, face moisturisers work in two different ways. Firstly, they create a temporary seal over your complexion to trap in some much-needed water, and secondly, they work hard to restore lost moisture to the outer layer of your skin.  
Now, let's get down to the nitty gritty. Moisturisers are formed of four different classes of ingredients. The occlusives components (aka shea butter, coco butter, mineral water) are used to form a protective seal. Humectants (we're talking hyaluronic acid, aloe vera and AHAs) pull in the water from the deeper layers of your skin and atmosphere. Emollients (including ceramides, squalene and plant-based oils) work together to fill in the cracks and look to smooth roughness. Then last, but by no means least, is the ceramides and polyhydroxy acids, which replace natural fats and acts as skin conditioners to boost the protective barrier's overall function. It's simple, really!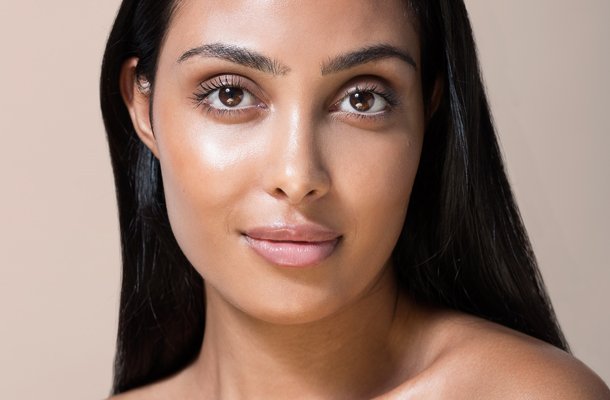 THE BENEFITS OF MOISTURISERS
HYDRATE, HYDRATE, HYDRATE
Cold climes or hot weather, these natural environmental factors can suck the moisture right out of your skin. But fear not, that's where moisturisers come into play. They don't only replace moisture that's already been lost, but they help prevent loss for the future too. Not all heroes wear capes, you know! 
BOOST BRIGHTNESS
Dialling up your skin's dew can be easy. Simply, select a face moisturiser with high levels of hyaluronic acid. This key ingredient retains moisture better, while keeping you well hydrated. Or keep your eyes peeled for a vitamin C-powered formulas. This key component not only raises your radiance, but it will fade dark spots and dullness too. Discover everything about vitamin C here.  
FIGHT AGAINST BLEMISHES
As we all know by now, moisturisers are considered the ultimate hydrating hero. When your skin is well nourished, it's healthy enough to banish acne-causing bacteria, resulting in a clearer and more confident complexion. 
BUILD RESILIENCE AGAINST UV RAYS
Moisturisers repair and protect your lipid barrier. This not only keeps toxins at bay, but it helps to block out pollutants and other free radicals too. What's more, many formulas on the market today also come with the added benefit of SPF to further shield the skin from harmful UV rays. Discover the importance of wearing SPF every day (rain or shine) with our Ultimate Sunscreen Guide.
WHEN SHOULD YOU USE MOISTURISERS
Just like most of your skin care products, you should be applying a face moisture twice a day – once in the AM and then again in the PM. In the morning opt for a lightweight moisturiser with a high level of SPF. Come the evening enjoy a more heavy-duty formula. Our top tip? Always apply it at least 30 minutes before getting into bed. This allows for the solution to absorb fully, rather than rubbing off on your pillow! Want to know more about perfecting your skin care routine? Head over to our 101 Skin Care Guide.  

HOW TO APPLY MOISTURISERS
Whether you're carrying out your morning or evening routine, always prep for your moisturiser by washing your face to create a clear canvas. Once cleansed, gently pat dry – keeping your complexion damp.

 

Then, follow up with all your remaining skin care products (we're talking toners, serums, essences, exfoliators… you get our gist), in order of lightest to heaviest consistency.

 

Now it's time to apply your moisturiser. Using a pea size serving, rub in the formula on damp skin using gentle, upward motions – reaching all areas including your ears, hairline neck and décolletage. If you're using a gel or water-based solution, ensure to use circular motions until the liquid is fully absorbed.

 

In the morning, complete your routine with a high SPF sunscreen, allowing it to absorb for at least 15 minutes before heading into direct sunlight.

 
THE

BEST

FACE

MOISTURISERS

RIGHT NOW