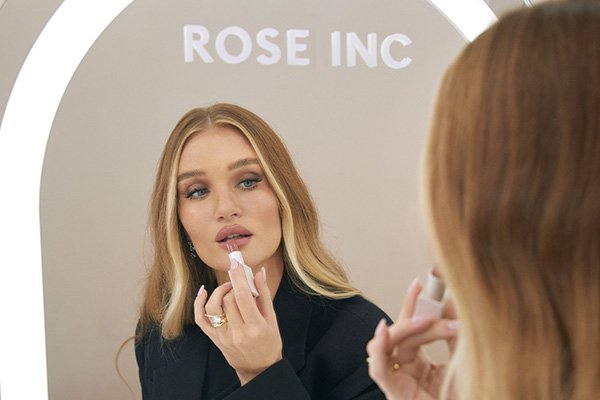 Championing off-duty model essentials that are perfect for everyday radiance, Rose Inc's collection of high-performing, multipurpose products has finally arrived. Making an exclusive debut with a beauty-filled vault starring everything from light-reflective concealers to skin-illuminating formulas, you'll find all the glow-enhancing tools needed to create your very own caught-by-the-paps glam.  
Leading with science, these skin care powered staples come equipped with dew-drenching heroes to upscale your private GRWM moments, leaving the chemistry-like jargon in the lab. And the woman behind it all? Model-turned-entrepreneur, Rosie Huntington-Whiteley — who caught up with us to share an insight into how Rose Inc came to be… 
Cult Beauty: What inspired the glow-enhancing range that is Rose Inc? 
Rosie Huntington-Whiteley: Having a radiant, healthy-looking complexion adds to my confidence and that was very important to share whilst building the brand. I wanted products that promote luminous skin instantly and over time. Our Radiant Reveal Brightening Serum is a prime example of this. 
CB: You've experienced backstage rushes and likely left a makeup chair feeling less than satisfied with the outcome. How does your background in modelling play a role in every product? 
RHW: I like to apply my make up a certain way like everyone else; I kept that in mind when creating Rose Inc. The products are designed to be versatile, effortless and effective. There's no wrong way to apply use them, so you can really make them your own. I think that's why our Cream Blush Refillable Cheek & Lip Colour has become an award winner. 
CB: Why is it so important that science remains central to the product formulation behind Rose Inc? 
RHW: I have acne-prone skin, which is why I wanted our formulas to be both efficacious and non-comedogenic. Innovative science allows us to create clean ingredients and deliver them in unique ways such as our micro-encapsulated formulas. Each of our formulas are made with bio-fermented plant-powered squalane, which moisturises the skin without clogging pores.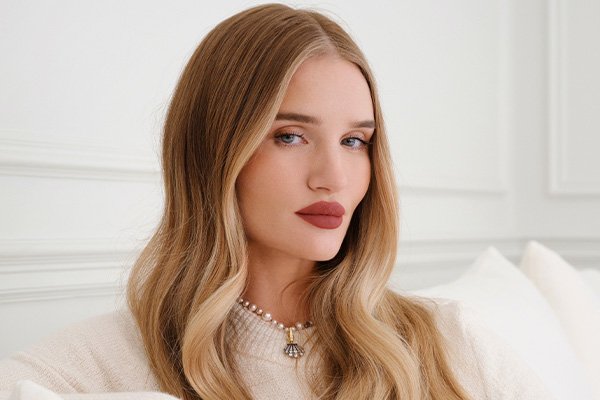 CB: If you had to pick, which Rose Inc hero does everyone need in their beauty corner? 
RHW: It's hard to choose just one, but I'd have to say our Skin Enhance Luminous Tinted Serum. It's our number one bestseller and a true 'holy grail' product. 
CB: When Shakespeare said "a rose by any other name would still smell as sweet", was he right? What truly sets Rose Inc apart from the rest? 
RHW: Beauty products have an incredibly transformative effect, and our products harness that power to enhance people's daily routines in new and exciting ways. Rose Inc is about building and fostering our community by helping them feel their best. 
SHOP ROSIE'S FAVOURITES
"The Skin Enhance Luminous Tinted Serum has sheer coverage and genuinely feels like you aren't wearing any makeup."