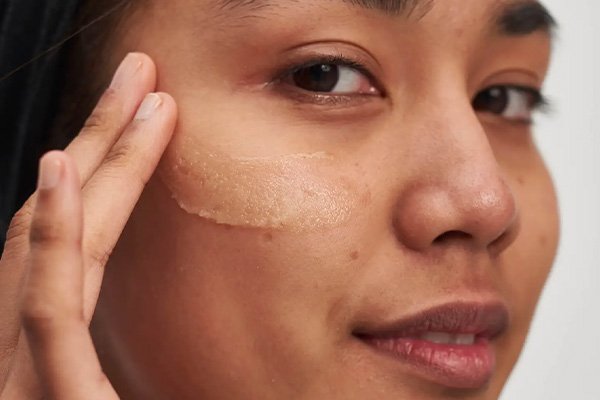 There's nothing quite like coming home after a stressful day at the office, putting on your cosiest pyjamas (plus your favourite podcast/comfort series/vibe-inducing playlist) and doing your skin care routine. Ahhh, we can feel the bliss already.  
Yep, there's no denying that it's a ritual many of us look forward to — but how can we be sure our double cleanse comes with a clear conscience?  
Thankfully, it's never been easier to find out whether your favourite products (or those on your wish list) align with your values. Powered by Provenance (more on that in a minute), our transparency initiative — Cult Conscious — is all about laying bare the ins and outs when it comes to our beauty buys. And today's focus? Cruelty-free skin care. 
What does it mean to be cruelty-free?
In partnership with Provenance — which performs extensive due diligence into brands' impact claims and then displays these via Proof Points to give you at-a-glance confirmation — we've sourced the brands doing good when it comes to protecting our furry (and sometimes not so furry) friends. 
When shopping, look out for the Leaping Bunny logo which provides assurance that products meet the global gold standard for cruelty-free. For a brand to be classed as Leaping Bunny Cruelty-Free (and be awarded a coveted Leaping Bunny Cruelty-Free Proof Point) there are several steps it must take, these include: 
Applying a fixed cut-off date after which neither the brand nor any of its suppliers and manufacturers may conduct, commission or be a party to animal tests for raw materials or ingredients anywhere in the world

 
Setting up a continuous monitoring system to ensure all its suppliers and manufacturers comply with Leaping Bunny criteria

 

Checking through every level of supply chains down to component ingredient manufacturers and gather annual declarations from all suppliers

 
"Brands must meet rigorous criteria which apply globally and extend over and above laws governing animal testing and include ongoing independent audits," explains the Cruelty-Free International's Leaping Bunny Programme. "Only then can they display the Leaping Bunny logo." 
As well as the Leaping Bunny Cruelty-Free Proof Point, keep your eyes peeled for the PETA Cruelty-Free and PETA Cruelty-Free & Vegan Proof Points. Familiar to many, PETA (AKA the People for the Ethical Treatment of Animals) is an animal rights organisation that, among other things, sets a standard for cruelty-free products. Like the Leaping Bunny Cruelty-Free Proof Point, there's a string of requirements that brands need to meet to be awarded a PETA Cruelty-Free or PETA Cruelty-Free & Vegan Proof Point. 
For a brand to be classed as PETA Cruelty-Free, some of the steps it must take include: 
Signing a statement that it or its suppliers do not conduct, commission, pay for or allow any tests on animals for ingredients, formulations or finished products and won't do so in the future

 

Putting agreements in place with its suppliers that no animal testing is done at any stage

 
For a brand to be classed as PETA Cruelty-Free & Vegan it must follow the above steps as well as: 
Guaranteeing its product do not include animal products or derivatives of animal products 

 
"Labels can be deceptive, so be careful!" the organisation explains, emphasising the importance of work like that carried out by Provenance. "No specific laws exist regarding 'cruelty-free' or 'no animal testing' labeling of products, and companies may not have the same high standards as PETA when labeling their products," PETA adds. "Our requirements include ingredients, ingredient suppliers, formulations, and finished products." 
 Shop cruelty-free skin care
Now you've got the lowdown on cruelty-free skin care — and how to spot it when you're shopping — these are the products you need on your radar (and in your routine)…