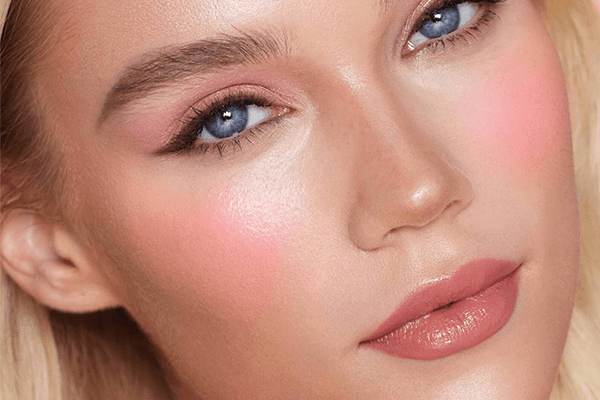 It's no secret, beauty trends move in a cycle, constantly making a resurgence long after their original heydays. In recent years we've seen the 70s lengthy lashes come back to life, 80s neon shades resurrect, and pretty much everything from the 90s circling back around. But what about tapping into our childhood dreams? Enter: Balletcore beauty.  
Yes, that's right it's time to travel back to the younger years and embrace your desires of becoming a ballerina – but this time make it grown up.  
With that in mind, here at Cult Beauty we're raising the barre and uncovering everything you need to know about TikTok's latest trend –from what balletcore beauty is to how to recreate balletcore make up, hair and more. Swan Lake, here we come…
WHAT IS BALLETCORE
Don't sweat it… Balletcore beauty isn't about donning leg warmers and leotards to your next core class (phew!). Instead, it celebrates the signature look that ballerinas have captivated and refined over the years.  
While ballet has always been an art in itself, the dance has also inspired other creative mediums – we're talking movies (Black Swan, we're looking at you), fashion and now the beauty industry. Evoking grace, romance and elegance, balletcore beauty encourages you to tap into your younger fantasies and choreograph your own ballerina style. Think: slick back buns, blush tones and milk bath manis. Now, who said you need to know how to plié to become the next Misty Copeland? 
HOW TO ACHIEVE BALLETCORE BEAUTY
Not sure where to start? No problem. We've got all the tips and tricks you need to get your balletcore beauty en pointe. And luckily for you, there's not just one way to encapsulate this look. An extension of all your favourite current trends – strawberry make up, glazed donut skin and everything in between – this style steals the spotlight by bringing this year's trends together for a final coda.  
BALLETCORE MAKE UP
SHEENY SKIN
The beauty of balletcore make up is its natural façade. With that in mind, your complexion should be radiant, but not too shiny – what we like to call sheeny skin. To ace this base, you need to prep your skin with a primer that leaves you illuminated, and complexion make up that's minimal and light in texture. By this, we mean skip your foundation step completely and rely on your concealer to cover any unwanted blemishes.