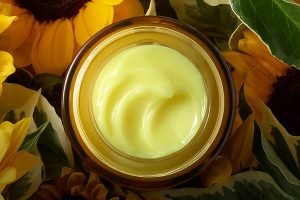 Pure, potent and proven. This is the promise behind True Botanicals – the latest skin care brand to launch here at Cult Beauty. 
MEET TRUE BOTANICALS
A label on a mission to protect both our planet and skin, True Botanicals exclusively formulates ingredients that strengthen your protective barrier to help you achieve your glowiest complexion yet. It's known for ethically sourcing the highest quality ingredients, without any toxins or fillers – ever. Powered by natural or nature-identical ingredients, the brand's collections fuse everything from plant-derived peptides (known for their nourishing vitamins and essential fatty acids) and antioxidant-rich oils to soothing ceramides and a myriad of other natural extracts. They're also made up of small molecules, so that the skin can easily absorb and use them. What does this mean exactly? For starters, each formula is hypoallergenic and non-irritating (sensitive skin types, we're looking at you) and every scoop, spritz and slather is a sensorial, indulgent experience that will transport you to natural landscapes.
 
POWERED BY PROOF POINTS
Another fun fact? We're extremely excited to announce that True Botanicals is launching with Cult Conscious Proof Points! As part of our long-term commitment to encourage transparency in the beauty industry, our third-party partner Provenance has performed extensive due diligence on the brand's impact claims. With that, we can now confirm that the brand is Leaping Bunny-approved and PETA Cruelty-Free and Vegan. So, you can rest assured that True Botanicals treats our planet's inhabitants with equal respect, going above and beyond the UK's minimum standards to lead beauty into a more ethical, kind space. Furthermore, each product passes rigorous testing to ensure it's 100% cruelty-free and doesn't encounter any animal products during its manufacturing process. 
 
YOUR FIVE-STEP ROUTINE TO SUPPORT YOUR SKIN BARRIER
If you're looking to strengthen your skin barrier, look no further than this five-step routine courtesy of True Botanicals: 
STEP 1: CLEANSE