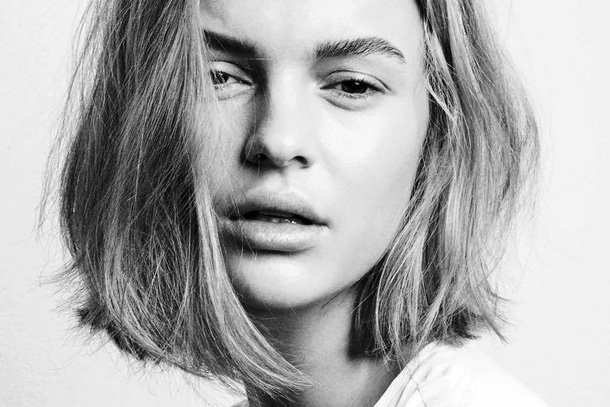 Have you ever had the urge to chop off your locks? Well, you're not alone. Here at Cult Beauty, it's our version of the Roman Empire – we think about it at least once a day! And apparently so does everyone else. With already over 90,000 Google searches in the UK alone this year, 'short hairstyles' are taking over our minds and social feeds – and we couldn't be happier… 
But, with a sea of styles to choose from – we're talking the box, blunt and butterfly bob (need we go on?) – picking your new cut isn't as easy as it looks. But fear not, we've done the hard work for you and rounded up the top trending short hair styles, along with ideas on how to style them and the best products for short hair. So, whether you're looking for a lob (AKA a long bob) or wanting to lop the whole lot, we've got you (and your mane) covered.  
TOP TRENDING SHORT HAIRSTYLES RIGHT NOW…
90S LOB
The 90s called, it wants its lob back! Returning from its short but not-so-sweet hiatus back in 2019, the lob (otherwise known as the long bob or supermodel bob) is the perfect in-between. Long enough to style yet short enough to feel liberated, this mid-length look has had a makeover. Defined by its 90s flair, it's sleek, shiny and features styled inwards ends.   
How to style a 90s lob haircut:
Before you turn to your hair dryer, remember to prep and protect your tresses with your favourite heat protector. Spritz the formula over damp or dry hair from roots to tips, then comb through the product to ensure it's evenly distributed.

 

Next, apply a volumising mist or mousse and blow dry your hair in every direction to loosen it up. 

 

Then, take your blow drying brush and layer by layer dry your hair inwards to give it a sleek inwards finish. To amp up the volume, focus on the roots for that nostalgic 90s fullness. 

 

To ensure your look holds all day and night, finish off with a spritz of hair spray.