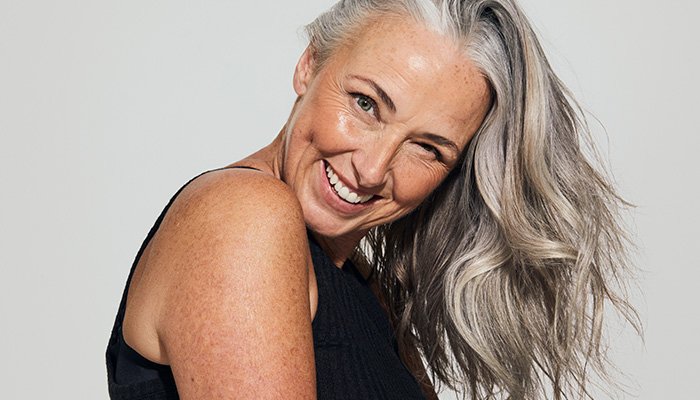 The Change. The Internal Furnace. Ovarian Retirement. These are just some of the phrases used to describe — you guessed it — the menopause. Somewhat scary and often (read: frequently) misunderstood, for many the menopause is a seemingly grey cloud looming on the horizon. What will it bring? Will I really sweat that much? Why is this happening? 
All of these questions are entirely natural, much like the menopause itself. So, what's the deal? And what do those who've been through it wish they knew? Here's everything you need to know about the menopause… as well as the must-haves you need in your basket to make The Change that little bit easier. 
WHAT IS THE MENOPAUSE?
The menopause is when your period stops due to lower hormone levels. It affects anyone who has periods and usually happens between the ages of 45 and 55, although — according to the NHS — it can happen earlier. 
Although the menopause happens naturally, it can also be brought on. Reasons for this include surgery (to remove the ovaries or the uterus), cancer treatments like chemotherapy, or genetics. 
Before the menopause, comes the perimenopause — a period of time when you have menopausal symptoms (more on that in a second) but your periods haven't yet stopped. Perimenopause ends and you officially reach menopause when you have not had a period for 12 months. 
WHAT ARE THE SYMPTOMS OF THE MENOPAUSE?
Much like the many (many) side effects that come with having periods, the menopause and perimenopause can also cause a number of symptoms. Anxiety, mood swings, brain fog, hot flushes and irregular periods are all symptoms of the menopause and can start years before your periods stop and carry on afterwards. Sigh. 
ARE THERE ANY TREATMENTS FOR THE MENOPAUSE?
According to the NHS there are a number of lifestyle changes you can make to help ease the symptoms of menopause. "Eating well, exercising and looking after your mental wellbeing can help with symptoms during perimenopause and menopause," the NHS advises. 
Some people going through menopause may also be prescribed medication, the main one being hormone replacement therapy (HRT), which replaces the hormones that are at low levels. "HRT is a safe and effective treatment for most going through menopause and perimenopause," the NHS website explains. "HRT involves using oestrogen to replace your body's own levels around the time of the menopause. There are different types and doses of HRT. Using the right dose and type usually means your symptoms improve." 
If you are prescribed oestrogen (and you have a uterus) you also need to take progesterone to protect your womb lining from the effects of this hormone. As such, taking oestrogen and progesterone is called 'combined HRT'. 
When taking HRT, there are a number of changes you'll notice when it comes to symptoms. "Hot flushes or night sweats often improve within a few weeks. Other symptoms like mood changes and vaginal dryness can take a few months to improve. Taking HRT can also reduce your risk of hormone-related health problems including osteoporosis and heart disease," the NHS website notes. 
As with any medication, HRT comes with risks, but these are small and usually outweighed by the benefits. This is something your GP will be able to discuss with you should you choose to go on HRT.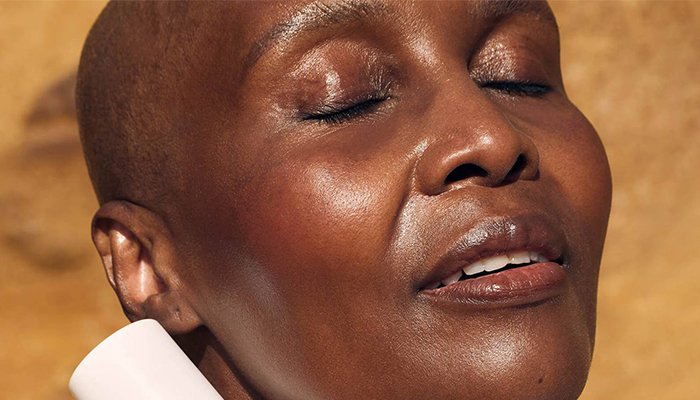 TALES FROM THE (MENOPAUSE) FRONTLINE
Whether the menopause is just around the corner for you, or still a few decades away, there's no such thing as 'too soon' when it comes to preparing. With that in mind, here's what these women wish they knew before hitting this transformative stage of life. 
"Don't be in a hurry to jump into HRT — it is automatically prescribed without any other checks and as a panacea for everything menopausal. HRT made me incredibly lethargic. It only extends the inevitable, it isn't a cure." — Farida*, 69 
"I can 'well up' at any moment of the day, happy tears, sad tears… nobody told me you have an endless amount of tears during menopause, your emotional state is in constant turmoil. I've stopped going to the theatre and cinema, it's embarrassing to be the emotional wreck, sobbing in the back row!" — Claire*, 53 
"Unlike lots of my friends who suffered from all sorts of symptoms, I am one of the lucky few who managed to sail through unscathed, apart from the constant hot flushes – and I mean constant. So, if there's one thing I wish I had known, it would have been to not worry, 'The Change' was not nearly as bad as I thought it was going to be." — Toni*, 63 
"My biggest realisation has to be my interpretation of the word – men-on-pause. I think both me and my husband would agree that this stage of my life has made me put him on pause… affection is the last thing I want, and everything seems to be about me and my menopause. From mood swings, fatigue and adopting a short fuse to low self-esteem, weight gain and anxiousness – menopause has been a real shock to the system." — Adrienne*, 57 
"It was confusing and quite scary at first. I think because it was stress induced, there was a lot to wrap my head around. The hot flashes and insomnia were probably the worst parts." — Stella*, 63
 *Names have been changed. 
MENOPAUSE MUST-HAVES
Although the menopause doesn't sound like a walk in the park — not having to trek to the corner shop to buy emergency tampons in your pyjamas is a bit of a vibe, however — there are more and more products out there designed to help relieve symptoms. From at-home acupuncture mats to hot-flush-proof make up and vitamins (note: speak to your GP before taking any supplements or complementary medicines), these are the menopause must-haves our community swears by.