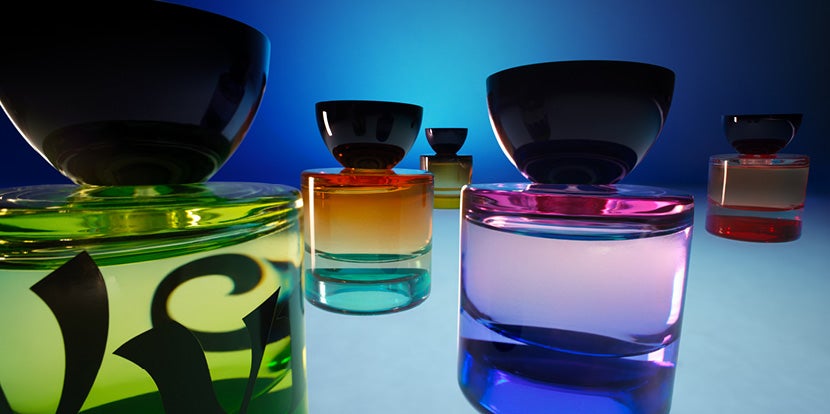 VYRAO
Fusing energetic healing with master perfumery, Vyrao encourages you to connect with yourself through its fragrances. Understanding that our sense of smell is processed by the part of the brain where memories are made, the brand captures all those good feelings in a single bottle. Plus, Vyrao's products contain a supercharged, ethically sourced Herkimer diamond crystal renowned for purifying and providing positive vibrations all around.
SHOP ALL
VYRAO BESTSELLERS
added to your bag
Sorry, there seems to have been an error. Please try again.
Subtotal: ( items in your basket)
This order will earn status points
Quick Buy
Sorry, there seems to have been an error. Please try again.
DISCOVER VYRAO
DISCOVER VYRAO:
Built on the belief that positivity has more impact than negativity, Vyrao is on a mission to raise the sense of joy and good feelings in your life through calming notes. Blurring the lines between wellbeing and fragrances, the brand dreams up supercharged scents to enhance a healthier lifestyle. Adding to your ritualising routine, Vyrao's perfumes channel purified energy with the individual Herkimer crystal found within every formula.
MEET THE FOUNDER:
Yasmin Sewell embarked on her Vyrao journey back in2019. Previously working within the fashion industry as a buyer and creative director, she quickly discovered that her true passion was in wellness and energetic medicine. With that in mind, the founder used her talent for kuuki woyomu to guide her to the world of fragrances. Alongside her brand Yasmin continues to be an advocate for personal self-care,wellbeing and energetic connection through Integrative Quantum Medicine and Reiki.
THE POWER OF SCENTS:
With science proving that positive emotions and feelings cancontribute to better health, Vyrao took the opportunity to capture these memories in abottle, so you can experience their affirmative powers on the go. Stimulating wellbeing, the brand's fragrances evoke our sense of smell to send favourable thoughts and memories to our brain. The result? Pure happiness and positive energy.