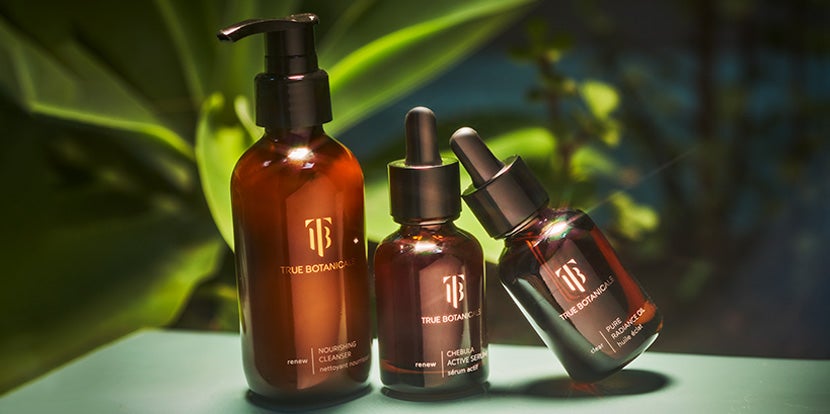 TRUE BOTANICALS
Protecting both our planet and skin, True Botanicals prides itself on pure, potent and proven products. Maximising on Mother Nature's unparalleled intelligence, the brand uses vegan, nature-identical ingredients that are hypoallergenic, non-irritating and free from toxins. The result? Sensorial skin care that smooths, soothes and adds a subtle shine to even the most sensitive of skin types.
SHOP ALL TRUE BOTANICALS
TRUE BOTANICALS BESTSELLERS
added to your bag
Sorry, there seems to have been an error. Please try again.
Subtotal: ( items in your basket)
This order will earn status points
Quick Buy
Sorry, there seems to have been an error. Please try again.
DISCOVER TRUE BOTANICALS
DISCOVER TRUE BOTANICALS:
Founded by Hillary Peterson, True Botanicals is on a mission to liberate your glow with clean ingredients, that deliver high-quality results. Viewing skin care as bio-science, the brand rigorously reviews all its products– looking at everything from the molecule of every ingredient to the way the ingredients react to environmental aggressors. What's more, protecting both you and the planet, True Botanicals uses vegan, nature-identical elements that can easily absorb into your skin.
THE FOUNDER'S STORY:
Just after giving birth to her twin babies, True Botanicals' founder, Hillary Peterson, was diagnosed with thyroid cancer. Described as the "wake up call" she needed, Hillary took it upon herself to take a serious look into what is really in her beauty products. It was in this moment, she discovered most of the skin care she was using were full of toxins.With this new awareness, the founder tried searching for skincare products that gave her the results that she wanted, without risking exposure to toxins. Her search was unsuccessful. So, she boldly took the problem into her own hands and set out to challenge the industry's status quo. The result? True Botanicals.
TRUE BOTANICALS ORGANIC PROCESS:
Powered by supercharged ingredients, True Botanicals prioritise both certified-organic and wild-harvested ingredients. Taking sourcing seriously, the brand traces ingredients to their origins and ensures that their cultivation and production are sustainable for the local community as well as the environment. What's more, all True Botanicals' skin care is certified with the MADE SAFE seal of approval – meaning each product is made without 6,500 toxic chemicals known to harm human and environmental health.