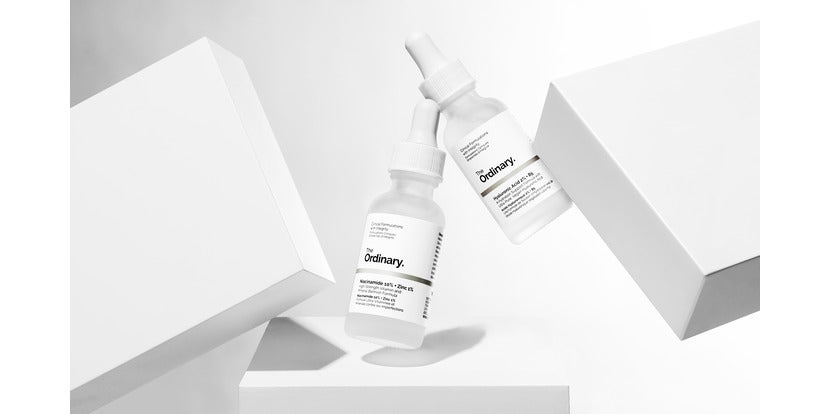 THE ORDINARY
The Ordinary has firmly cemented itself as a leader in science-backed skin care. Taking the guesswork out of building a regime, it ditches unnecessary, filler ingredients for familiar, hard-working actives that deliver promising results. The brand's simple, but clinical formulas boast a daily routine that quickly addresses your common skin, hair and body concerns.
SHOP ALL THE ORDINARY
THE ORDINARY BESTSELLERS
added to your bag
Sorry, there seems to have been an error. Please try again.
Subtotal: ( items in your basket)
This order will earn status points
Quick Buy
Sorry, there seems to have been an error. Please try again.
DISCOVER THE ORDINARY
The Ordinary has truly taken the beauty industry by storm... And for good reason too. It's honest approach to skin care has seen the brand create a brilliant range of super-charged treatments that promise proven results. With pared-back formulas powered by potent actives, these beauty must haves are also free from unnecessary ingredients and hefty price tags. Since launching in 2016, The Ordinary has branched out into make up and hair care too, quickly transforming our beauty routines into anything but ordinary.
HIGH-PERFORMANCE FORMULAS
Describing its products as 'clinical formulations with integrity', The Ordinary keeps honesty and trustworthiness at its core. Blurring the lines between science and skin care, the brand fuses active ingredients that boost hydration, help fight pigmentation and replenish your complexion for brighter looking skin. Plus, with each of the powerhouse's formula free of filler ingredients, they are quickly absorbed and deliver real results... Even on sensitive skin.
CRUELTY-FREE
Not only is the brand committed to creating science-backed formulas, but it has also been awarded a Leaping Bunny Cruelty-Free, PETA Cruelty-Free and Vegan and a Donates to Charity Proof Point from our third-party verification partner Provenance. Between 2022-2023 The Ordinary has awarded $225,000 to CARE Canada, Global Medic, Canadian Red Cross and Unicef. This means, the brand joins our curated collection of Cult Conscious beauty brands!