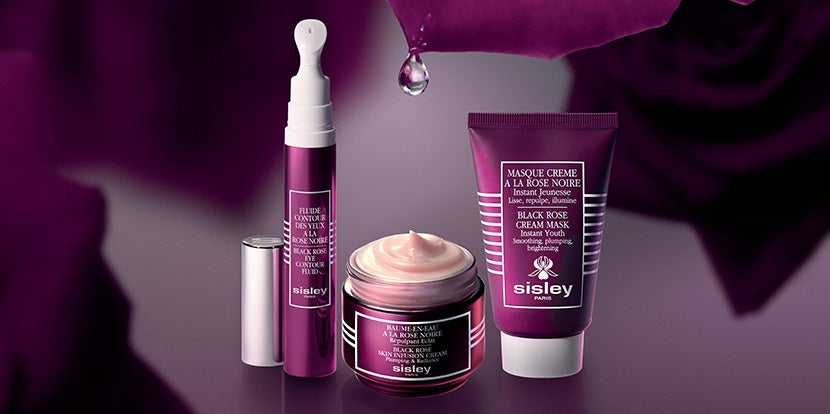 SISLEY PARIS
Founded in 1976 by husband-and-wife duo Hubert and Isabelle d'Ornano, SISLEY-PARIS is renowned for pioneering phyto-cosmetology. Using natural ingredients with herbal extracts, the brand's formulas are infused with essentials oils that are specifically selected for their purity and potent properties. Continuing to push the boundaries of beauty innovation through marrying science and nature, SISLEY-PARIS dreams up skin care and cosmetics that provide results visible to the eye.
SHOP NOW
SISLEY-PARIS BESTSELLERS
added to your bag
Sorry, there seems to have been an error. Please try again.
Subtotal: ( items in your basket)
This order will earn status points
Quick Buy
Sorry, there seems to have been an error. Please try again.
DISCOVER SISLEY-PARIS
Launching with its first skin care, make up and Eau de Campagne perfume range in 1976, SISLEY-PARIS is renowned worldwide for fusing innovative formulas with sensorial experiences. The result? Beauty products that respect and cherish your skin. Determined to make a difference, the French Maison is filled with passionate leaders that strive for excellence in every cosmetic category. Combining over 50 different natural ingredients, SISLEY-PARIS' skin care products simultaneously target different concerns while preventing premature ageing.

THE SISLEY-PARIS FAMILY

Born in 1976 Hubert d'Ornano launched SISLEY-PARIS with his wife Isabelle, after the success of his first cosmetics business alongside his father and brother. Fast forward to today and family continues to be at the heart of the company as Isabelle works with her children Philippe d'Ornano, Christine d'Ornano and granddaughter Daria Botin to let the founder's legacy live on.
SISLEY-PARIS AND SKIN

Understanding that our skin is a complex organ designed to protect, SISLEY-PARIS has carried out over 40 years of research in order to understand our skin from the inside out. With that, the brand has developed an in-depth knowledge of the skin's mechanisms and has been able to create an entire skin care routine for all skin types and tones. SISLEY-PARIS' formulas target a variety of cosmetic concerns from make-up removal to sun protection, and more. Plus, the brand offers treatments for the face and body, including specific areas such as the décolleté, eyes, neck and lips.

SISLEY-PARIS AND SUSTAINABILITY
Focusing on creating high-quality beauty with low impact on the environment, SISLEY-PARIS strives to protect the planet and all its inhabitants. How? By building environmentally friendly sites that reduce energy and water consumption. Over the past five years, the brand has reduced their water use by 12% per tonne of product manufactured. What's more, SISLEY-PARIS recycled 78% of industrial waste in 2019.