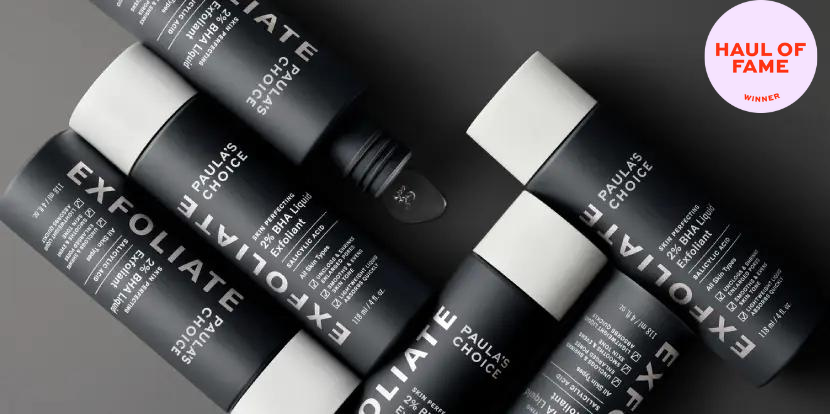 PAULA'S CHOICE
WE CURRENTLY SHIP PAULA'S CHOICE THROUGHOUT THE UK AND THE EEA
Renowned for being 100% transparent and a trustworthy leader in the beauty industry, Paula's Choice challenges ideas, beliefs and myths surrounding products and ingredients to help empower its followers. Cutting through the noise, the brand has become a reliable source for providing skin care saviours that work to create a hardworking routine that delivers results. Plus, leaping-bunny approved, its products are never animal-tested and packed with potency.
SHOP ALL PAULA'S CHOICE
PAULA'S CHOICE BESTSELLERS
added to your bag
Sorry, there seems to have been an error. Please try again.
Subtotal: ( items in your basket)
This order will earn status points
Quick Buy
Sorry, there seems to have been an error. Please try again.
DISCOVER PAULA'S CHOICE
Dreamt up in 1995, Paula's Choice products pride themselves on doing exactly what they say on the tin. Backed by science, that brand carries out 100s of independent studies and consumer testing to deliver potent potions, packed with antioxidants, skin-restoring and replenishing ingredients. The results? Everyday essentials that boost overall skin health to tackle targeted concerns with results nothing short from the best.
THE FOUNDER'S STORY:
TThe name behind the world-renowned brand? Paula Begoun (otherwise known as the Cosmetic Cop). Struggling with acne and eczema, the founder was in desperate need of discovering skin care solutions that wouldn't make her complexion worse. With this, her lifelong career of dissecting ingredients began. After being fired from her cosmetic counter job, for telling her customers the truth about products, the creative decided that everyone needed to know the ins and outs of what they were putting onto their skin, self-publishing her best-selling book —— Blue Eyeshadow Should Be Illegal. Ten years later Paula's Choice was born – becoming one of the world's first online beauty brands.
TRUTH & TRANSPARENCY:
Understanding that there are good and bad ingredients that are natural, and there are good and bad ingredients that are lab-created, Paula's Choice tells us nothing but the truth. While research continues to evolve, the brand's commitment to uncovering the truth remains the same. Today, Paula's Choice has established one of the most robust science-backed foundations in the beauty industry, taking the guesswork out of skincare — courtesy of its Science Advisory Board — who ensures it accurately represents the latest research – leaving nothing uncovered.