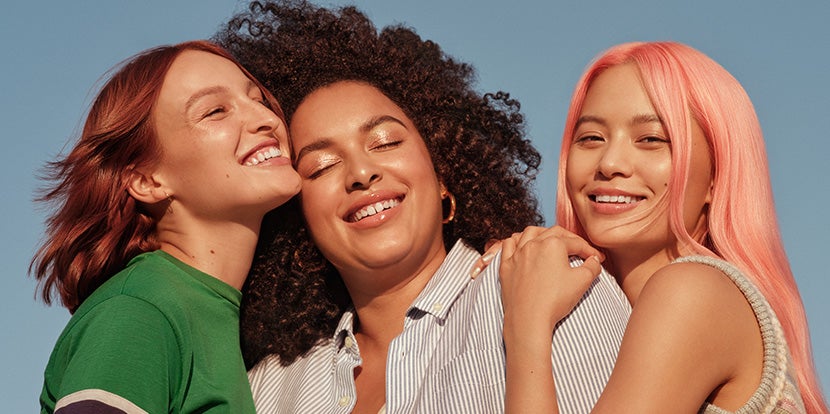 BRIOGEO
Briogeo is built on the belief that everyone deserves the confidence that comes with healthy and happy hair, and we couldn't agree more. From scalp-strengthening and volume-boosting solutions to its curl care and repair range, the brand prides itself on its textured-specific treatments' '6-free hair care' formulas – meaning that they actively avoid sulphates, parabens, phthalates, silicones, DEA and synthetic colour.
SHOP ALL BRIOGEO
BRIOGEO BESTSELLERS
added to your bag
Sorry, there seems to have been an error. Please try again.
Subtotal: ( items in your basket)
This order will earn status points
Quick Buy
Sorry, there seems to have been an error. Please try again.
DISCOVER BRIOGEO
Inspired by the vibrant city of New York and its core values of individuality, positivity and transparency, Briogeo's dreams up hair care heroes for all – leaving no tresses behind. Committed to innovation and inclusivity, the brand's formulas not only shield your strands, but protect planet Earth's inhabitants too. How? By only using cruelty-free ingredients, which are 90 to 100 percent naturally derived.
BRIOGEO'S BESTSELLERS:
We can't talk about Briogeo's bestsellers, without paying homage to the formulas that made the brand as renowned as it is today. Yes, we're talking about the Rosehip oil + Algae Deep Conditioning Mask and Charcoal + Coconut Oil Micro-Exfoliating Shampoo, of course. A cheat sheet for a healthy hair regime, these two award-winning must haves strengthen both you scalp and strands. Other firm favourites include The Buildup Detox Spray, Caffeine + Biotin MegaStrength+ Peptide Density Serum and Rice Amino + Avocado Leave-In Defining Crème. We'll take one of each, please.
THE BRIOGEO BLOCKLIST:
Leaping bunny and cruelty-free certified, Briogeo's hair care heroes not only shield your strands but Mother Nature too. How? By adhering to the brand's very own 6-free blocklist. This means that all its famed formulas exceed the rigorous product standards required in the European Union, resulting into safe solutions for all. In other words, all Briogeo's products are free from: harsh sulfates, silicones, parabens, phthalates, dea and artificial dyes.