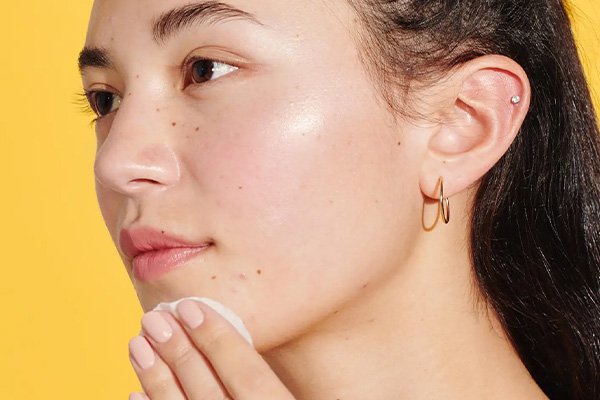 If the thought of putting acids on your skin scares you – you're not alone. But, thanks to AHAs (that's alpha hydroxy acids, for those of you who didn't know) it needn't all be doom and gloom. Just as gentle as they are effective, AHAs target all your common skin concerns – without running the risk of a complexion tantrum. So, without further ado, it's time to face your fears and discover AHAs' long list of benefits, along with just how soothing these acids can be! 
WHAT ARE AHAS
Otherwise known as alpha hydroxy acids, AHAs hold the title as the most popular exfoliating acids in the skin care sphere. While they naturally occur in sugarcane, milk and many fruit sources, AHAs are typically made synthetically when being utilised for cosmetic use. Solving a myriad of skin care concerns (we're talking everything from hyperpigmentation to visible pores), they're found in the majority of your daily rituals – from your cleaners and toners to your moistures and serums. Generally seen as the gentlest exfoliating option for most skin types, AHAs work by eliminating dead skin cells to help improve your complexion's overall appearance and texture. 
TYPES OF AHAS
Although there are many types of exfoliating acids that fall under the AHA umbrella (citric acid, mandelic acid, malic acid and tartaric acid, just to name a few) lactic and glycolic acid are the most popular of the group. Often used together to optimise their multifunctional benefits, this power pairing works in harmony to create visibly smoother and radiant skin. But how can you tell them apart? We're glad you asked – keep scrolling to uncover how to differentiate the two…
LACTIC ACID
Lactic acid's main aim is to enhance skin smoothness, softness and texture. How? Well, this key component promotes the shedding of dead skin cells. What's more, it's a component of your complexion's natural moisturising factors (also known as the NMF). By this we mean it helps your skin lock in water while delivering daily doses of dew.