Last Updated:
19/07/2023
If our eyes are the windows to our soul then our brows must be the curtains, right? More than just a surface area of hair taking space on our foreheads, our eyebrows form the ultimate frame for our faces. After our base routine, this is arguably the most important step requiring tongue-out-and-strained-stare concentration to perfect the sculpt.
Before we get into perfecting those arches, we need to work on soothing, smoothing and strengthening those thick or sparse hairs. Enter: Benefit and its new line up of brow loving products.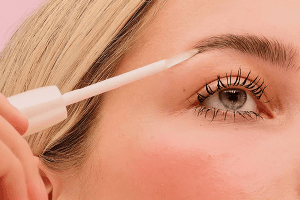 First up, let us introduce you to the Hubba Brow Growth Serum. Fusing provitamin B5 to condition and add shine with biotin to stimulate and strengthen strands, this gentle serum (that's ophthalmologist approved, FYI) promises to enhance your brow volume in just four weeks!  
While we're at it, why not give your brows some overnight lovin', with the Whoa So Soft Brow Oil. Infused with argan oil and sunflower oil, this fatty acid rich leave-in conditioner moisturises while you snooze. Plus, with the addition of hibiscus flower and safflower extracts, to make your skin feel comfortable and soothed, you'll wake up to deeply conditioned eyebrows come 7am…